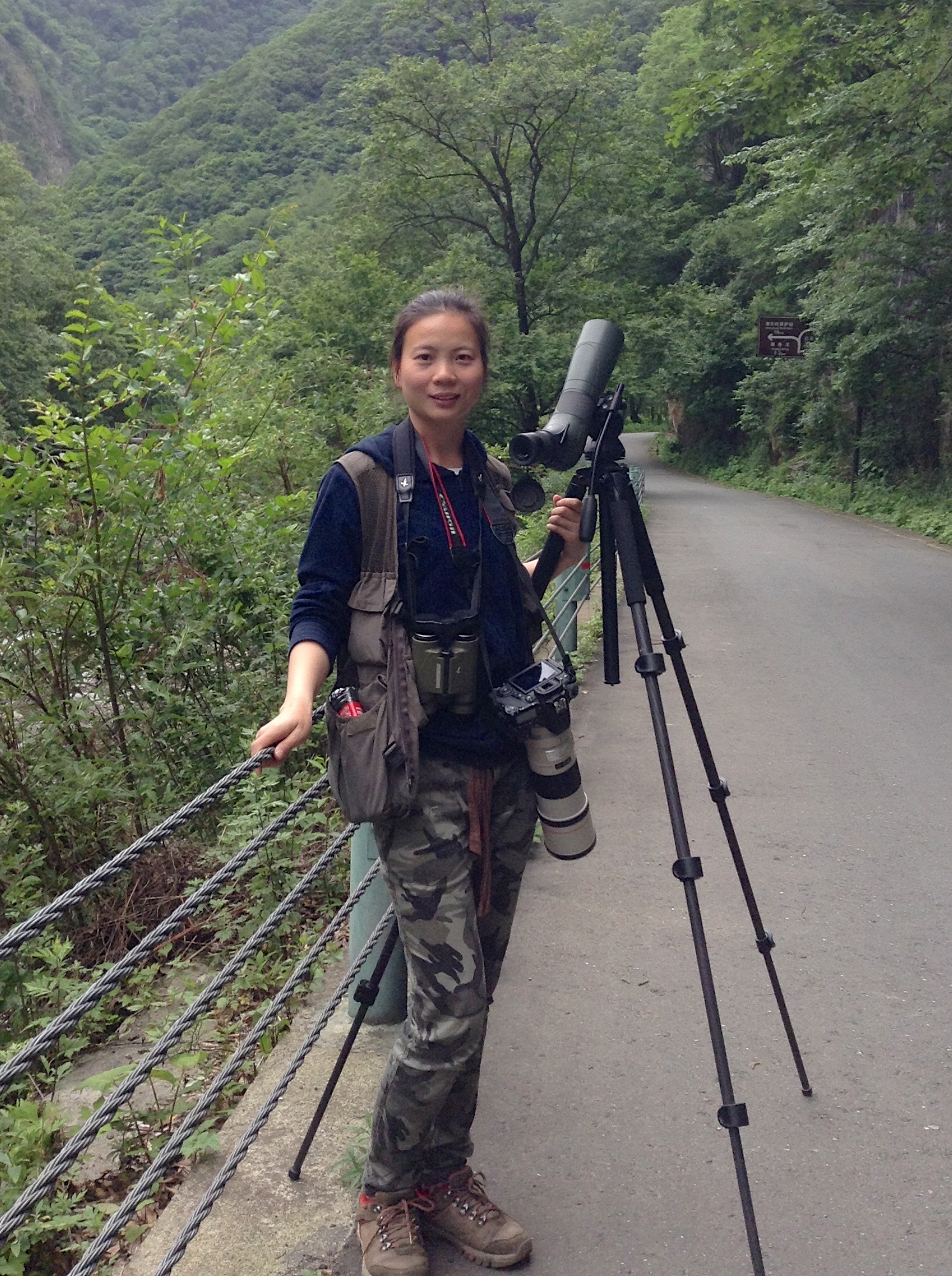 Welcome to Summer Wong Bird Tour!
I'm Summer, a local english-speaking bird guide in China. I aim to provide low-budget but high quality birding trips for keen birders and bird photographers! Also a ground travel agent based in Chengdu, Sichuan, China.
Since 2010 I have been a local bird guide for international bird companies like Bird Tour Asia, Birdquest, Zoothera and the biggest Chinese birding company, China Bird Tour. I have plenty of birding experience in Sichuan, the Qinghai area, and since 2013 I have started to do birding tours in southeast China.
Even though I have so far done serious birding for only four years, I have had plenty of birding experience with famous international birding companies. I have learned a lot from them, both from the leaders and from many other serious birders! They are my best teachers! At the beginning I had a lot of questions about birds on the tours. Thanks to all of my dear birding friends, my questions have been answered patiently, and I have been taught new things even when I haven't asked. Thank you so much, deeply from my heart! Hannu, James, Frank, Rob, Nick, Andreas, Annika, Antero, Grain, Goodie, David… thank you!
My knowledge about birding in China is not just limited to the good birding spots, as I also have special experience and have worked hard on bird sounds. I have most of the calls and songs of the birds in China, especially of those from Sichuan and Qinghai. Some of them have been downloaded from internet, but I have kept recording the sounds of birds on every birding tour. Nowadays I have a lot of good recordings of the birds of Sichuan, Qinghai and SE China, and especially of the more difficult species, which is very helpful! Moreover, I have unique experience and knowledge about local variations of the calls.
Here is a review from a client: "Summer did a really good job, and I was really surprised that she has only been doing birds seriously for four years. She even knew the sounds pretty well and in many cases she knew the local variations of the sounds that we did not. I am sure she has a great future in birding, she seems to learn really quickly and also she is really keen. Thank you for giving her to us as a guide. We would certainly have missed many species without her.
All in all, we were very happy with the trip, one of the best we have done!
Annika"